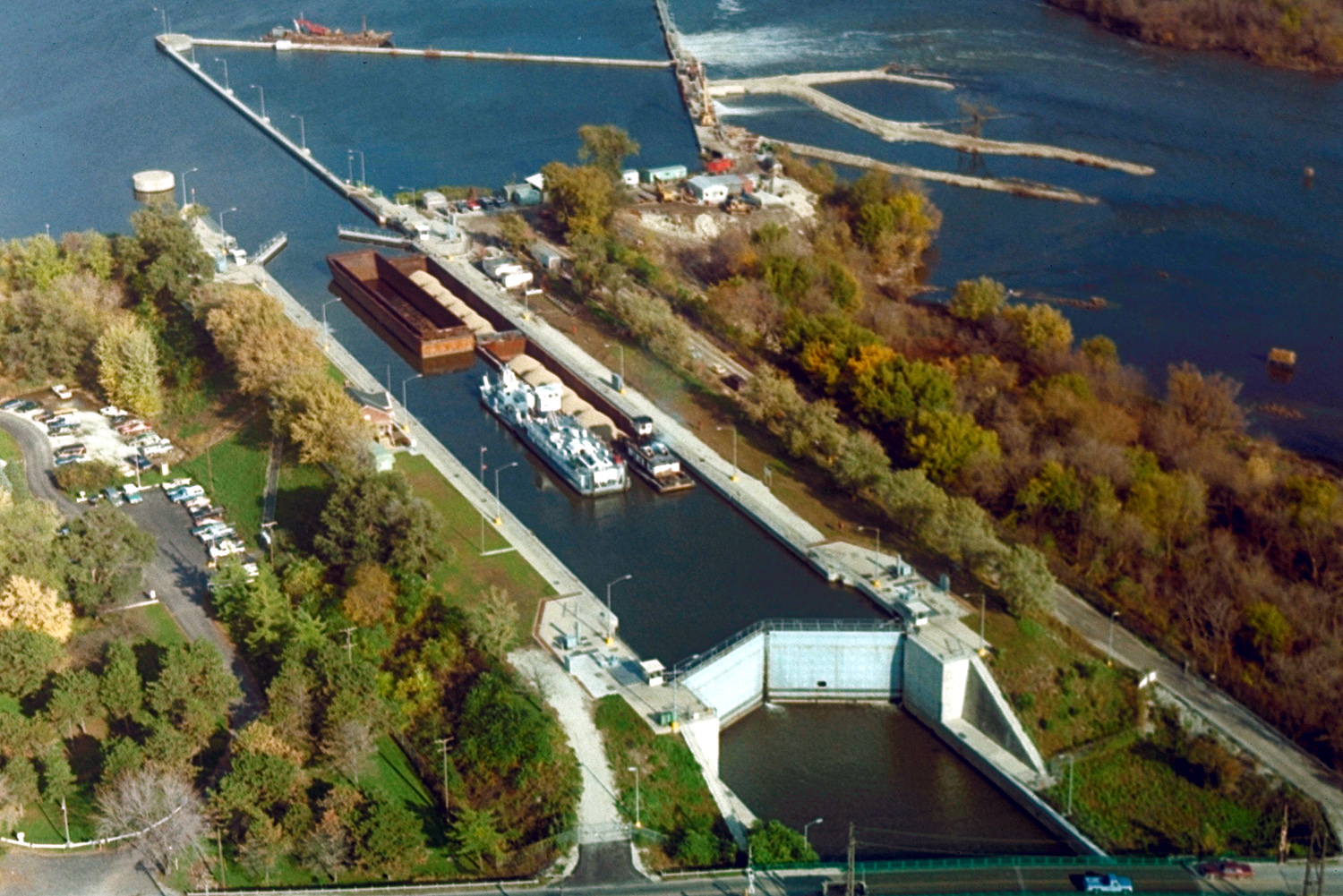 To be fair, it is both Great Lakes and Inland Waterway infrastructure, though the Illinois River system does feed into Lake Michigan.
It seems that there actually is some infrastructure being paid for by the Infrastructure Bill. Great Lakes projects get funding under new law
People never think about the amount of goods that are transported by frieghter and barge around the interior of the country on the Inland Waterway system. It is a fairly important economic driver.
The U.S. Army Corps of Engineers said it would pump $479 million into construction of a new navigational lock at Sault Ste. Marie, Michigan, expanding a complex that enables vessels to haul bulk cargo between Lake Superior and the other Great Lakes.
There is a lock there, but only one that can handle large freighters.
This article is a bit of PR ploy for the Biden Administration. Construction of the new lock began in 2021, which funding would have been provided under the previous adminstration. You can find info on that at the following links: New Lock at the Soo 2021 construction begins, and New Lock at the Soo. That second includes a look at what the finished product should look like.
About 7,000 vessels pass annually through the Soo Locks on the St. Marys River, which connects Lake Superior and Lake Huron and has a 21-foot elevation drop. Two locks are operational but only the Poe Lock can accommodate the biggest freighters, which are around 1,000 feet (305 meters) long.
US made steel, for automobiles and appliances, mostly comes from iron ore mined in Minnesota or The Upper Peninsula of Michigan, and is transported by frieghter to the steel mills.
That is not the only bit of infrastructure being upgraded.
Additionally, the Corps will devote $226 million to the Brandon Road Lock and Dam near Joliet, Illinois, where plans call for the installation of obstacles to prevent invasive carp from migrating up the Illinois River to Lake Michigan.
That is not all that will be done for the $226 million. The Brandon Road Lock and Dam were slated for a rebuild in 2023 for a couple of years now. That work is to be done along with upgrades to the Dresden Island Lock and Dam in Morris, Illinois. This work was after 6 other locks on the Illinois River were closed for overhaul in 2020. You can find my post on that infrastructure upgrade at this link from a couple of years ago.
The image above is of the Brandon Road Lock and Dam, courtesy of the U.S. Army Corps of Engineers. Clicking on the image will take you to the USACE Brandon Road website.